We get it. The current state of digital can be hard to navigate.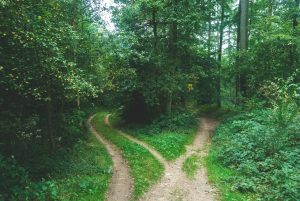 Deciding what you need to do, and how to do it can be dizzying.
What about your website helps the user, and what's getting in their way?
How can your organization tell its story across different channels?
What technology works with what you have and what should be re-examined?
We can help.
Our guidance is rooted in 20 years of experience working with:
Media outlets (WashingtonPost.com, CBSSports.com, AOL, ESPN.com, Sport Lifestyle Network podcast startup)
Non-profits (The American Press Institute, WeMedia, Mass General Hospital, Boston Children's Hospital, United Negro College Fund, the American Chemical Society, Women's Learning Partnership, Wilson Center, Inter-Agency Network for Education in Emergencies)
and digital agencies (including Genuine in Boston and Taoti Creative in D.C.).
It includes hands-on experience working with dozens of platforms and digital tools (WordPress, Drupal, MailChimp, Constant Contact, Klaviyo, FollowerWonk, YouTube, SurveyGizmo, Vimeo, Google Analytics, Zoho CRM, Insightly, Hubspot, Sugar CRM) and architecting integrations with third-party platforms (including mapping tools, infographic tools, CRM systems, single sign-on platforms) and a range of social media strategies, executions and integrations.
Though, to be candid, we really try to avoid the logo size question. (It's a long story we can share on a call or a meeting.)
No matter what you're looking to accomplish, we can provide a team or even an individual "Swiss Army Knife" support partner to get a deep understanding of your organization, your goals and how to leverage the right digital tools to support your unique needs.
We believe in the power of open-source technology to provide the initial framework for your ultimate solution, and then work with you, to craft it into the solution that addresses your priorities and works within your budget.
We have established, trusted relationships with partners that include designers, developers, analysts, producers, videographers, podcasters, platform integrators and branding experts. This enables us to bring people in from the outset to form agency-level talent without the overhead, or on an as-needed basis to support more targeted initiatives.
We're not the right fit for every organization — but we think you'll still gain from the conversation.
Let us know how we can help.